Training For The

Driving Instructor Theory Test (part 1)

Online Across The UK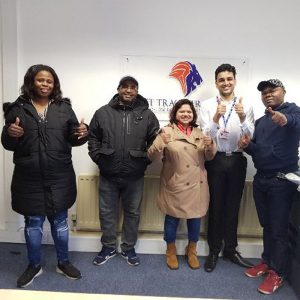 This course includes:
Group, one to one, and online across the UK
Training covers all four sections of the part 1 exam: The Highway Code, Know Your Traffic Signs, Driving The Essential Skills, and The Driving Instructor's Handbook.
Lessons cover techniques and tips to pass the part 1 exam with 14 hazard perception clips
Professional English teachers who will help you overcome reading and learning difficulties
Support with the application process for becoming a driving instructor (parts 2 and 3)
99% pass rate and free retraining if you do not pass
Please note we are NOT an ADI (Advanced Driving Instructor) training company. We are English teachers who will help you pass section 1 of your theory test – you need both parts 2 and 3 from a driving school to start work as a driving instructor

A message from our Director
'We will help you to become a driving instructor. If you do not pass first time then please join our classes again for free. That is our guarantee.'
How much is the course?
1 month training is £195 and unlimited training is £295. Payments can be made online on our website or over the phone with our advisors.
What does unlimited mean? It means you can train for as long as you like until you pass your exam. If you fail your exam you can retrain again for free. You can attend as many classes as we have available and it is all included. This training has a 99% pass rate.
What is included in the course?
At the beginning of the course, we send all of the course material to you in the post.
These papers will include accurate questions and answers for the exam. During your lessons, you will focus on learning the answers to all test questions and will have access to training facilities with qualified teachers who will guide you how to pass your driving instructor theory test (part 1). We also support students in applying to become a driving instructor with guidance after they have passed their part 1 exam.
How long are classes?
Each class lasts two hours. You will have a total of 1 months training or unlimited training which will fully prepare you to pass your taxi knowledge test.
What is the pass rate for this course?
The past rate for this course is 99%. As long as you attend all classes and complete the material, you will pass your driving instructor theory test (part 1) first time.
What happens if I do not pass?
Our guarantee is: if you do not pass the exam, we will train you again free of charge. 
Can I speak to a teacher first?
Of course – please call our office on 0115 8376502 and one of our teachers will be happy to help.
82-84 Radford Road, Hyson Green, Nottingham, NG7 5FU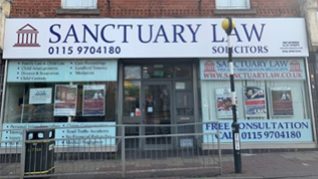 School House Building,  London Road, Derby, DE24 8UQ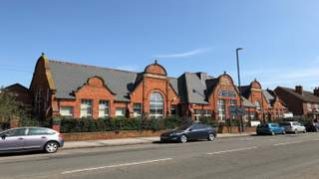 Here's What Our Students Said…
We've helped thousands of students to pass their exam since 2013. The reviews below are all verified customers who have used our service.
Watch Our Student's Success Stories